Skateboarding School - Beginner - 8 Week Term Program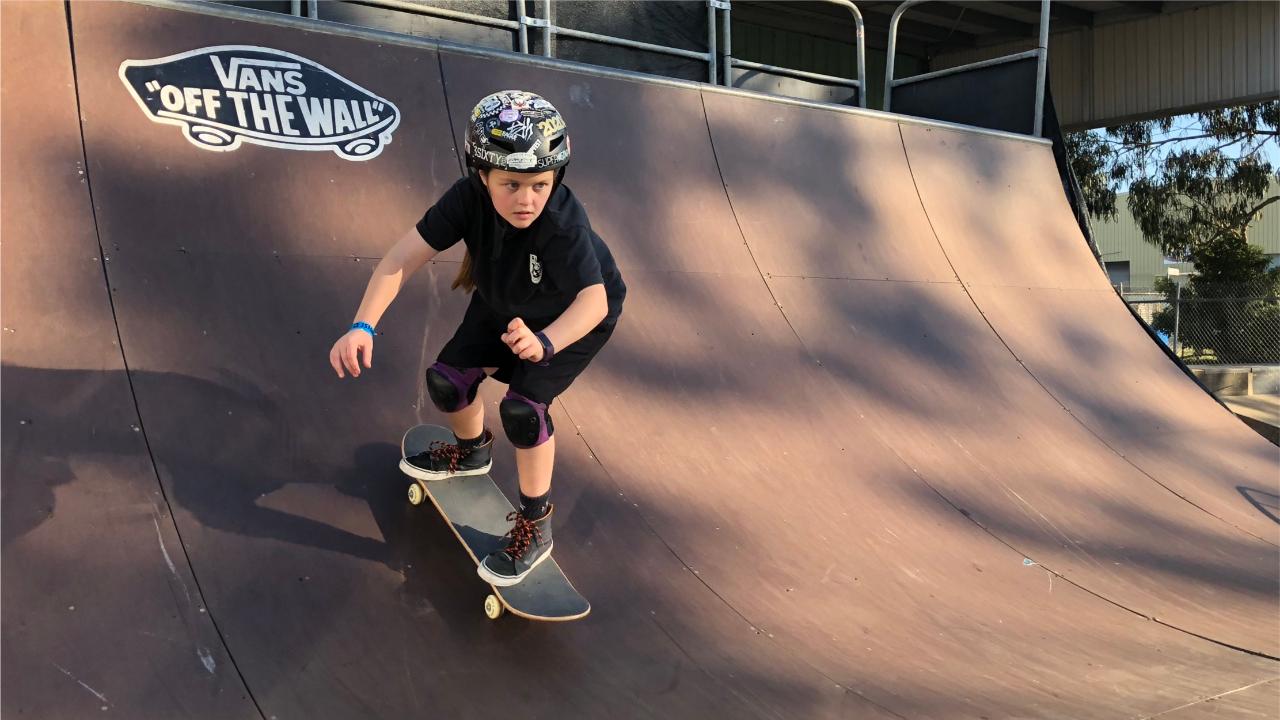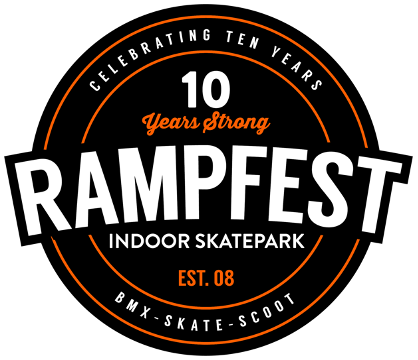 Duration: 60 Minutes (approx.)
Location: Braybrook, VIC
Product code: P10C9V
Do you want to progress your Skateboarding - learning new tricks and perfecting some of the old ones? Well this is your chance - sign up for Ramp School at Rampfest.
Ramp School is an 8 week program, where our coaches work with you every week to improve skills, set progress goals, practice for competition runs, and build confidence to ensure you can keep improving, even in your own time.
And along with that - we'll have some fun, meet new skate park buddies, and just generally get stoked on skateboarding.
Our Term Coaching Programs are suitable for kids (or adults) of any age.
Is this lesson right for me?
Beginner Skate Classes are perfect for skaters who can:
Can stand, roll & stop on a skateboard
Can turn on a skateboard
Can roll down small ramps or flat banks
If you're not quite there yet, please check our "First Timer" Skate Lessons first. If you're not sure, contact us and have a chat.
Next Term Start Date
Skate terms start on either Wednesday or Friday. See dates in right had drop down.
Beginner Lessons - 5pm
Intermediate Lessons - 6pm
If no dates are available, that means Term has already started. To book into a term once it's underway, please contact us.
You can still book into Casual Lessons each week if there are spots available. Scroll down our Skate Lessons page to see the options.
Price: $199.95 for 8x Lessons (just $25 each)
Casual Pricing is $34.95 p/person, per clinic.
Skateboard Term Coaching Clinic Info
Runs for 8 consecutive weeks on Wednesdays or Fridays (whatever day you start is your day each week)
Lessons run for 60mins each week
You can even stay later and work on your goals during our regular sessions.
During your first week, our coach will help you set a "baseline" to see where your skills are at. Each week will then focus on improving each skill individually
Consistent coaches for the whole program - ensuring a proper progress guide and advancement
Park entry included in the term pricing for the day of your lesson.