Standard Session (Bowl Mode) - Mixed Use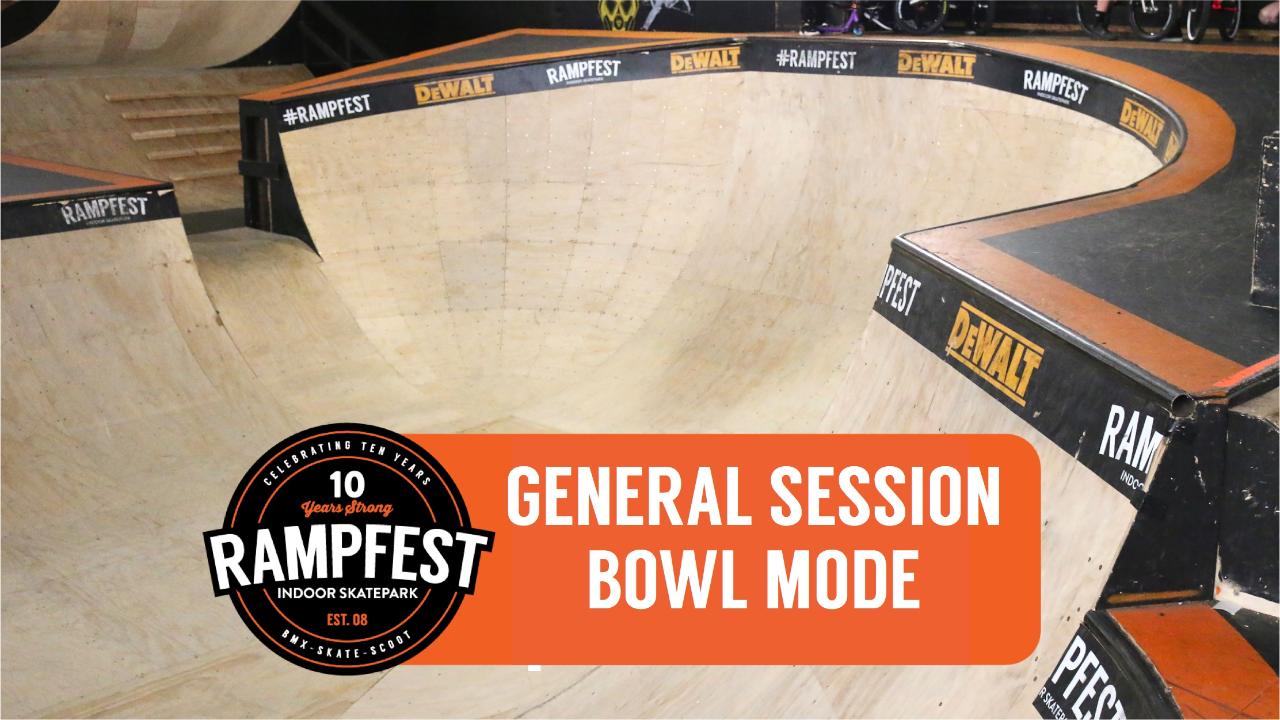 Duration: 2 Hours (approx.)
Product code: PX4M51
General Sessions are open for riders / skaters / scooter'ers of all ages and abilities - the park is split up into sections so there is plenty of space for everyone to shred.

Who Can Ride General Sessions?
We recommend General Entry Sessions for anyone who is confident taking turns in the skate park, and is happy to ride with a group of other kids (of all ages and sports).
General Entry Sessions are "Mixed Use" (BMX, Skate, Scooter, Roller Skate, etc all welcome), and the park is running in Bowl Mode. This means all sections of the park are open, but no transfers across the central roll in (box jump line) - users can ride the bowl, ride the Foam / Resi, or ride the Box / Spox / long'n'low separately.

If you're a bit new to the Skate Park, and not super confident yet, we recommend our Junior Sessions (Saturday & Sunday Morning) or checking out our Coaching Clinics to boost your confidence. And if you're a bit more advanced and really want to go big, we recommend our Flow Sessions.