Intro to Scooter'ing - (3x Lesson Course)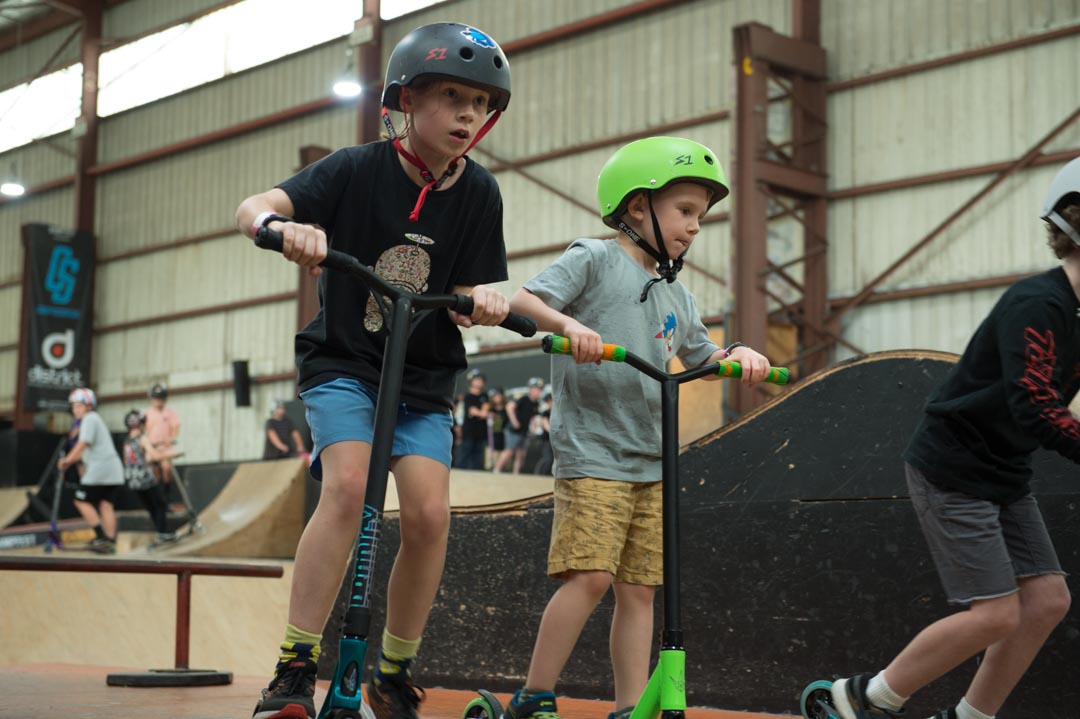 Duration: 45 Minutes (approx.)
Location: Braybrook, VIC
Product code: PSJBXA
Our Intro to Scooter'ing lessons will help you build up some confidence and get rolling - and shredding the ramps in no time.
These lessons focus on:
Stance on the deck
Pushing
Rolling & Turning
Stopping
Skate Park safety
Using Ramps
Intro Lessons can be booked casually (as a one-off), but we recommend our Intro Course - which is 3x Lessons for just $49.95.
To book a 3x lesson course, all you need to do is:
1. Select the date for your first lesson (using the calendar on your right)
2. Click "Book Now"
3. Choose any extras you need
4. When you reach the Checkout Screen, look in the bottom right hand corner - you'll see "Add these products for Skate Intro Course"
5. Select Lesson 2, choose your date, click Book Now
6. Repeat the process and select Lesson 3.
7. Once all 3x lessons are booked and added to your cart, the discount will be automatically applied and you're ready to shred!
Please note, if you want to book multiple children, into an Intro Course, you'll need to book each child individually. Sorry, we know it's a pain, but our booking system can only apply the discount once p/order.

We also offer Private Lessons if you're after some 1-on-1 support.